Obtaining a Copy of Your Deed
To View and Print Deeds from the Website
1. Go to www.polkpa.org
2. Click the property search tab

at the top of the page. Use one of the search options to find the correct parcel.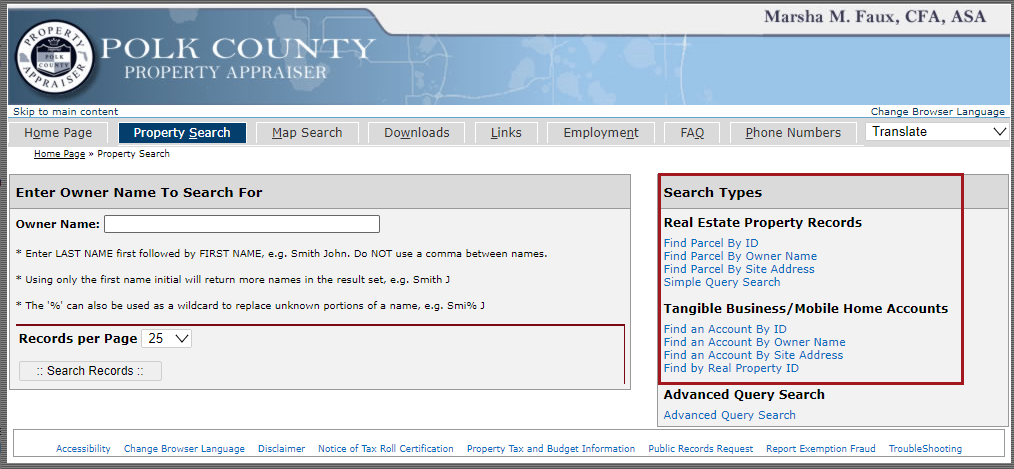 3. Once you have your search criteria entered, Click the "Search Records" button.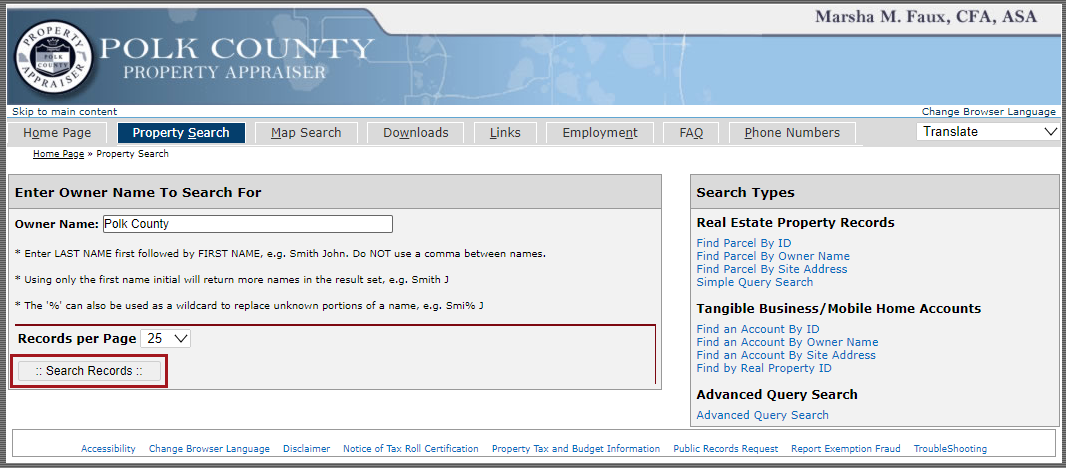 4. In the search results, click the Parcel ID hyperlink of the appropriate property.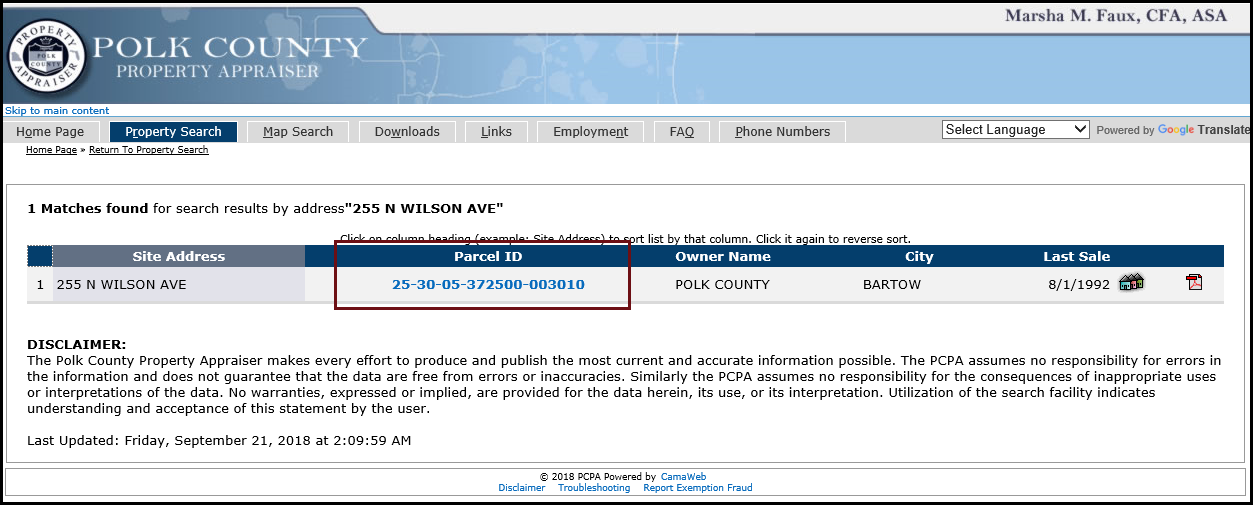 5. This opens the Parcel Details Page. Scroll down the page about 1/3 of the way down until you reach a section titled "Sales History". In the Sales History section, you will see a table with listings of the deeds for that property (if available). If they are colored blue, they are links to the deed.
Important Notice: If you wish to obtain a copy of a deed for this parcel, click on the blue OR Book/Page number. Doing so will cause you to leave the Property Appraiser's website and access the Polk County Clerk of the Circuit Court's Official Records Search. Once the document opens, click the printer icon to print the document. If you have any issues opening the document once you have met all the listed system requirements, please contact the Clerk's office at (863)534-4000 and ask to speak to an IT staff member. If the Book/Page number does not have a blue link to Official Records, the deed may not be available through the online records of the Clerk of the Circuit Court. In order to obtain a copy of the deed you will need to contact the Clerk of the Circuit Court Indexing Department at 863-534-4516. If the Type Inst is an "R", the document is not available through the Clerk of the Circuit Court's Official Records Search. Please contact the Property Appraiser to order "R" type instruments.
6. Click the OR Book / Page number link of the deed you would like to view.
The Deed will open in another tab

To print the full deed click on the PDF / Print All Pages button.

A

fter the PDF is finished generating select View. This will open another tab with the deed in a .pdf format where

you can either save it to your computer or print it out.
To Print the deed click the Print icon in the upper right corner of the page

-or-
you may also use the keyboard to print your DEED. Hold down the Ctrl key and press the letter P.